Giving Back
As you get older, you start to think back and reflect on what you've done with your life. You question whether what you've done was enough.
I've always been the type to give. Whether it's tithing to the church, or giving a pizza to a homeless person, it just makes me feel good. I've longed to be in a position to where I can give back on a much larger scale.
Running this startup offers a clear path to that goal. It's not the money that excites me; it's the chance at truly making an lasting impact.
That's what drives me to give away 10% of our revenue; to make the world a better place. This is made possible through strategic partnerships with select organizations that share our vision of a better future.
This isn't a marketing tactic. I've had this on my mind for a long time, have expressed my concerns about it, and then ultimately decided to do something about it. I'm not crazy; I know full well that 10% is a freakin gigormous amount of money. That's the whole point.
Below, you'll find a few organizations that we're partnering with. Each of them weren't just "selected" like it's a game show...we found each other. These connections were meant to happen.

Climbing Borders
Pucon, Chile
Climbing Borders (Escalando Fronteras in Spanish) empowers at-risk youth through climbing and education in underdeveloped areas, and was founded in Monterrey, Mexico in 2014 by Dr. Nadia Vazquez and Rory Smith, both researchers in child psychology and international development. The program has become a model for research and other programs around the world, as they integrate academic games, psychology, experiential education, youth leadership, and career-building in order to climb the walls made from cyclical poverty, and overcome societal, socioeconomic, and psychological borders.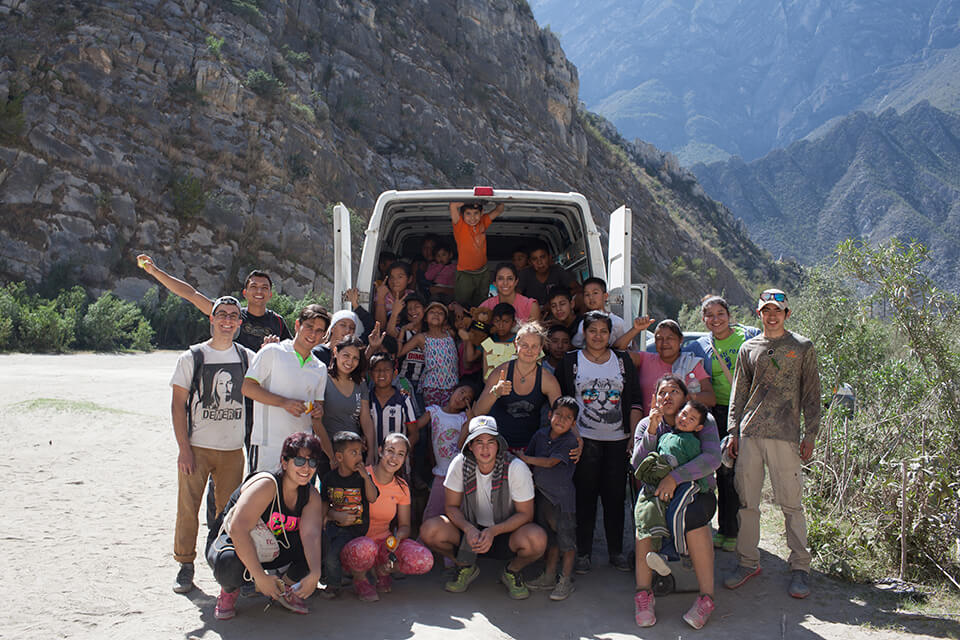 Participants face teen pregnancy, school desertion, malnutrition, physical, emotional and sexual abuse, gang affiliation, and drug abuse. The program works with volunteer psychologists, climbers, students, and community folk both locally and internationally. Activities include outdoor rock climbing, via ferrata, camping trips, indoor training, personal and familial therapist sessions, and as well as partner activities with other organizations. Participants range from 2 years old to 18, and mentors from 16 to 24 years old.
Learn more about Climbing Borders at http://escalandofronteras.org